Fieldwork solutions in Italy?
Choose Testpoint
Discover the services of a modern agency dedicated to today's market researchers.
Fieldwork solutions in Italy since 1995
The Testpoint team finds the samples to be interviewed by combining the traditional systems (database, list, by street, postal and by phone recruitments) with the more modern selection techniques through online panels or campaigns conducted on social media (targeted social media campaigns). The accuracy with which we follow the various phases of the organization ensures our customers a high level of quality work.

CONSUMER

B2B

HEALTHCARE
Market Research Online Community

CONSUMER

B2B

HEALTHCARE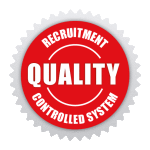 Recruiting and interviewing for on line and off line marketing research
The value of research depends on the quality of its organization and on the way in which the respondents are recruited.
An efficient and dynamic market research facility organization
To carry out good marketing research, it is essential to have appropriate spaces.